Alexander the Great in an Ancient Synagogue?
Stunning Huqoq mosaic unveiled
Robin Ngo 09/14/2016
A 1,500-year-old mosaic that might depict a meeting between Alexander the Great and the Jewish high priest has been unveiled in full by National Geographic. The mosaic was unearthed during excavations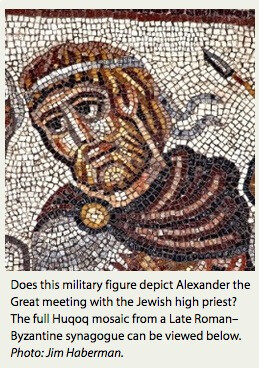 of a fifth-century C.E. synagogue at Huqoq, a site in Israel's Lower Galilee. Led by Jodi Magness, the Kenan Distinguished Professor for Teaching Excellence in Early Judaism at the University of North Carolina at Chapel Hill, the Huqoq excavations have each year revealed vibrant mosaic floors depicting a variety of scenes, from the exploits of the Biblical hero Samson to the Exodus and Noah's Ark.
The possible depiction of Alexander the Great at Huqoq was first reported in 2014. In a Bible History Daily guest post, Magness and mosaics specialist Karen Britt described the magnificent scene: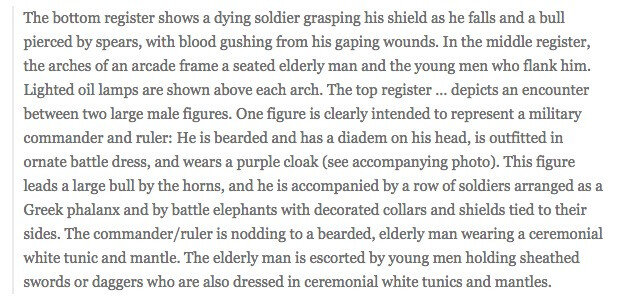 Now, National Geographic has published the Huqoq mosaic in Full: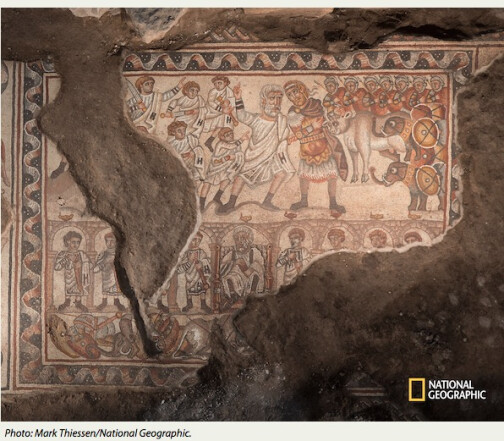 Because the mosaic doesn't label the figures, the scene is open for interpretation. According to National Geographic, Magness and Britt diverge on their opinions of what the Huqoq mosaic portrays.

---