Shavuot Conference in the Netherlands 2015
As you may know, last weekend our team of volunteers in the Netherlands put on a conference for Shavuot. From all reports, they had a great time including teaching, worship, and even the baptism of one of the team's daughters! This week's blog post will be one report from a member of the 119 Netherlands team, Geke van Halteren.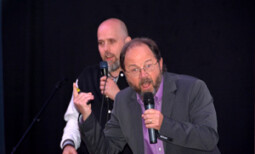 119 Ministries Netherlands organized their first big event last weekend (May. 22-25), a conference over Shavuot. We were blessed with the presence of some great (but humble) teachers, Tony Robinson and Brad Scott, who shared beautiful insights into Scripture with us. From Israel Micha'el ben David was invited to share his beautiful songs with us, which was so joyful and inspiring!
When we started making plans for this conference, we expected about 50 people. Of course we hoped that more would come, 100 would be great! But when the last week before the conference started, and we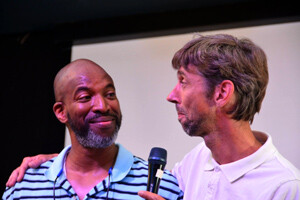 heard that our event was sold out, we were flabbergasted! Because of safety measures no more than 300 people were allowed in the room, and they came! From The Netherlands, from Germany, from Belgium and even from New Zealand!
Before organizing this event we prayed that Abba would bring the news that we wereorganizing this event to the right people. And He took care of that abundantly. A lot of people we spoke to told us that an event like this was so needed and longed for in The Netherlands. We noticed a big hunger for more knowledge of the Word of God. Afterwards we heard from a lot of people, even people that are bible teachers themselves, that they had learned so many new things.
Abba has blessed us so much, he took care of a great technician who arranged thesound for us. He brought us in contact with a guy who arranged video surveys of every seminar during the conference. Because of the good sound and video equipment, we will be able to put videos from all the teachings Brad and Tony gave, online. This way many people who couldn't be there, or who want to review the teachings, will be able to do so!
We presented 11 seminars to our guests this weekend, which is a lot! But despite that, the room was full every time. When Tony finished his seminar on the last day, we asked him to play us the song 'How Great is our God' as a beautiful 'final chord', but it was only the beginning of a beautiful time of worship where lots of people danced together joyfully and Abba was being worshiped in a wonderful way! Tony told me he hadn't seen people worshiping the Lord like this very often!
It was such a special weekend, being together with dozens of people who also had the desire to do the will of our Father and to stand strong by the testimony of Yeshua. We pray that the Ruach ha Kodesh will work out all the things we learned on this blessed Feast of Shavuot!
Shalom
A big thank you from the staff at 119 Ministries to Patrick and his team who make up the 119 Ministries Netherlands team. We so appreciate all that you do. May Yah Bless you and keep you. Shalom
119 Ministries Staff