Stone Seals found from First Temple Era in shadow of Temple Mount!
TWO STONE SEALS FROM FIRST TEMPLE ERA
DISCOVERED IN CITY OF DAVID, IN SHADOW OF TEMPLE MOUNT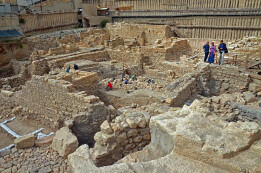 Two 2,500 year old stone seals, one belonging to a woman by the name of Elihana bat Gael, and the other belonging to a man by the name of Sa'aryahu ben Shabenyahu, were unearthed recently as part of an archaeological dig being conducted in the City of David, located just to the south of the Temple Mount.
Archaeologists describe the stones as semi-precious and they are in excellent condition. Seals were owned and used by people of property and recognized legal status, for the purpose of conducting business.
The discoveries are the latest of a series of dramatic discoveries in the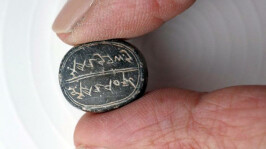 City of David providing physical evidence of Jewish society dating back to the time of King David, who first conquered Jerusalem from the Jebusites. The discoveries consistently reveal physical proof of descriptions of first Temple Jerusalem in the Tanach (Hebrew Scriptures).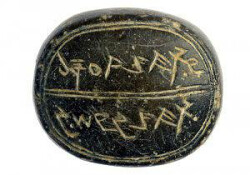 Archaeologist Hillel Richman, son of the Temple Institute's Rabbi Chaim Richman, is a member of the team of archaeologists who discovered and deciphered the seals.
To learn more about the discovery:
http://www.israelnationalnews.com/News/News.aspx/209027…
http://www.timesofisrael.com/exceptional-womans-2500-year-…/