Testing and crowns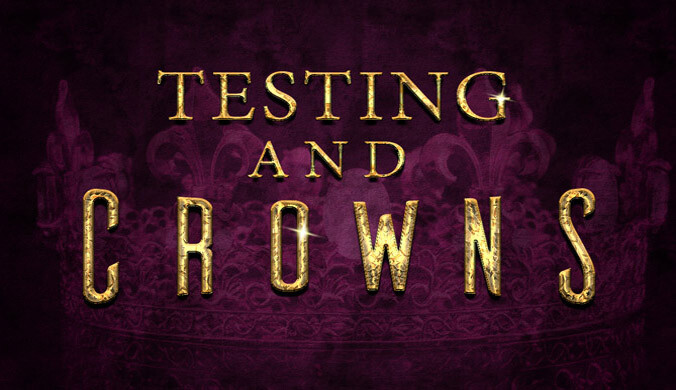 Why are there seemingly so many trials and tribulations throughout our lives that each of us must walk through? What possibly could the purpose be of a loving Father, if indeed it is 'he' who sends them? Or is it simply, as some say, 'from the devil' - the enemy of old? It sounds much 'holier' if we claim it's from the enemy and we are being persecuted for His sake, doesn't it? But is that really true all the time?

There are many scriptures that encourage us, as those who love Him, that these trials and tribulations on our journey of life truly are from our loving Father. But why would a loving Father 'test' us in this way? What possibly could He be thinking?

Scripture has the answer. "Happy is the one who endures testing, because when he has proven to be genuine, he will receive the crown of life that God promised to those who love him" (James 1:12). This 'testing' is for our good, it produces the type of faith that can withstand difficulties and brings praise and glory and honor to Messiah!

Consider some of these scriptures to help you as you are being refined:

... None of you should turn back because of these persecutions. You yourselves know that such persecutions are part of God's will for us. 1 Thes 3:3

... "We all have to experience many hardships," they said, "before we enter the kingdom of God." Acts 14:22

James 1:12 (NIV) Blessed is the man who perseveres under trial, because when he has stood the test, he will receive the victor's crown, the life God has promised to those who love him.

There are many, many more scriptures that will help you endure to the end, that will keep you in the palm of His hand...and give you comfort. Search them out and take them into your heart as you walk through the difficulties of this journey called life and rest in Him.