Truths and Division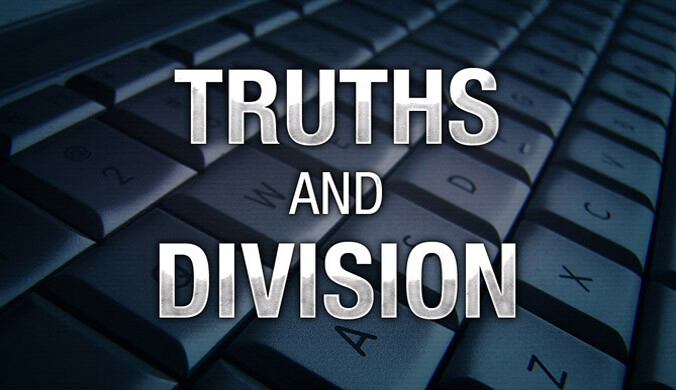 119 Ministries would like to thank you for all your support and confidence. We love hearing from all of you and really appreciate the confidence you have placed in us. We would like nothing more than to be able to test everything we are sent but the truth is, we are a small ministry and do not have enough man power to be able to test every article or teaching sent our way. We do want to reassure you that we do read each and every email we receive because we really enjoy hearing from all of you. Comments and corrections relating to our own teachings are welcomed and we do test each and every one. Unfortunately we cannot make any necessary changes to the teachings immediately, but we do make them when we remaster the teachings or graphics.
There are times when we are presented with others' understandings and asked to correct our teachings. We do test everything; however, we may or may not agree with their findings. We just want to say, thank you for submitting your understanding and giving us the opportunity to test, learn and grow. 119 would like to reassure you that even though we may disagree with some understandings we are always open to being wrong and testing everything.
As members of the same body, it is important to remember that we are all on a journey and have different understandings and perspectives. We want to support positive, offense-free discussions full of love and grace. After all what sort of light would we shine if we are engaging in unloving and slanderous statements whether online or in person? We are all to be lights to the world, reflecting the truth of the whole Word of our Creator. Disagreeing should not be a reason to cause further division in the body.
We have all been created different and what may offend one person may be what speaks to someone else, this is why we work so hard to reach people in a multitude of ways. Not all approaches will speak to every person across the spectrum but each teaching or graphic is created with a specific method in mind to reach many different types of people.
Disagreements are not always negative, after all Scripture states that "Iron sharpens iron". Let's continue to engage in iron sharpening iron without the division and negativity, following His ways and lifting each other up in prayer. We pray that His truth is revealed.